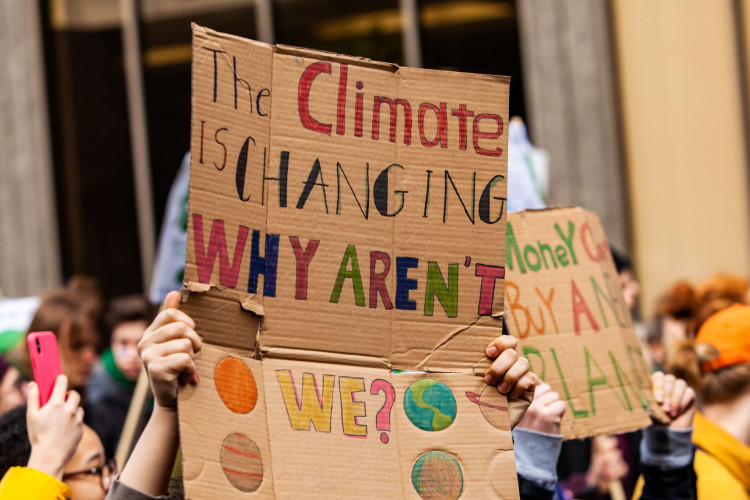 A complete switch from laser to inkjet printing can reduce energy-related emissions from printing by more than half (52.6 per cent) of current levels by 2025, saving around 1.3 million tonnes of carbon dioxide per year, according to a recent study by Dr Tim Forman, Cambridge University, commissioned by Epson.
The project shows that the conscious choice of technology has an impact on the environmental balance and makes an important contribution to the net-zero scenario of the International Energy Agency, IEA.
The reduction in CO2 emissions is equivalent to the emissions of more than 280,000 cars in one year. Another finding of the study is that inkjet technology can be up to 90 per cent more energy efficient than laser technology, depending on printer type and usage patterns. The study was conducted as part of Epson's Turn Down the Heat campaign. This campaigns for the global protection of permafrost and is being implemented in collaboration with National Geographic.
The road to net zero
The International Energy Agency (IEA) unveiled the Net Zero by 2050 programme in 2021. It contains a roadmap with more than 400 milestones to achieve net zero emissions by 2050. For the IEA, achieving net zero emissions is a prerequisite for reaching climate targets, especially the 1.5 degree target.
Dr. Tim Forman, Senior Research Associate at the University of Cambridge, also examined in this work how much the global energy consumption of all electrical appliances would have to fall in order to stay on course towards a net-zero scenario. The result: what is needed is an average reduction in consumption levels from 2020 of about 25 per cent by 2030 and about 40 per cent by 2050.
"Our research project has shown that a net-zero future for printing is possible if users switch to energy-efficient technology at home and in the office, in addition to reducing the CO₂ emissions generated in the production of these products. We need more initiatives to spread green technology across all household appliances such as televisions, washing machines, refrigerators and ovens to achieve the net zero emissions target by 2050," Forman said. "To avoid the worst climate scenarios, it is crucial to further improve the energy efficiency of electrical appliances and reduce the energy required to produce them."
A call to action
The study makes clear that a net-zero future in the printing segment can only succeed with a complete switch to energy-efficient products, for example inkjet technology. It identifies three ways to realise a comprehensive change:
Technological innovation: With the proliferation of all kinds of electrical devices, reducing CO₂ emissions depends on stricter technical standards for energy efficiency and less energy-intensive production. One example of progress in the industry is Epson's heat-free inkjet printing technology. Epson inkjet printers do not require heat to apply the ink to the paper. Instead, voltage is applied to a piezo element that deforms to eject the ink through the nozzle.
International cooperation: Greater international cooperation is needed to promote the introduction of more efficient devices and more effective environmental labels. Only in this way will it be possible to accelerate climate-friendly measures and keep the costs of efficient devices low.
Behaviour change: If every person in the world makes a positive contribution, it adds up enormously. By opting for heat-free technology when replacing an existing printing system, users are helping to reduce power consumption as well as the associated greenhouse gas emissions. Choosing an ink tank printer is also a sustainable option. It also improves efficiency and productivity and enables long-term financial savings.
Henning Ohlsson, Director of Sustainability at Epson Europe, says: "We can make better decisions when we listen to science and become aware of the impact of our actions - for example, through the choice of technology we use. That's exactly the purpose of this study: to increase our knowledge and, in the process, show how even a small change can have a positive impact on the path to net zero. We are aware that printing solutions are only a small piece in the big picture. But if we reduce the energy consumption of all electrical appliances, whether at home or in the company, together we will make a contribution towards more climate protection."
Information on the methodology
In analysing the impact of switching from laser to inkjet printers, beyond simply comparing the energy consumption of laser and inkjet printers, the stated lifetime of these printers was also taken into account, based on the latest Energy Star testing procedures.
The Typical Electricity Consumption (TEC) measurement methodology under Energy Star version 3.0 is the industry's leading standardised method for comparing the energy performance of equipment. In relation to printers, the methodology assesses the energy performance of products based on standard usage patterns, even with varying usage over time.
www.epson.de
comments